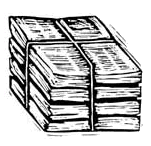 I got the job working for my college's quarterly newspaper publication!
It starts in September when Fall Quarter begins, just after Labor Day. This is a job that will most likely last the whole time I'm in school. It sounds very fun! I'll be covering special events, interviewing people, and taking pictures with some very nice digital cameras owned by the school.
Yay for me =D Thank you to all who crossed your fingers for me and wished me luck .. it did pay off!