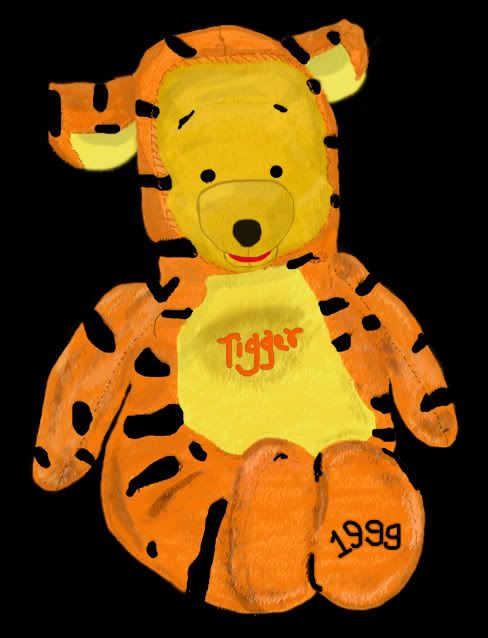 You might not be able to see a huge difference between the last one and this one, but I did add some things and make some changes.
Right Click, View Image to see more detail.
I'm ready to be done with him! I'm hoping tomorrow to print & mount after I make just some small adjustments around his body outline.
Critique is Wednesday.